Hey guys, Ascyra server just released. Who would want to play with me? here are some features;
To begin, I will mention a few systems or configurations
Maximum Level 225
Start Level 1
Constant evolution of equipment
2 Kingdoms
Without alchemy/energy
Centralized Market
CH Changer Ingame
Equipment Changer
Key Changer
Friendly Menu
Anti-Exp
Portatil shops
Bank System
Titles System
Transmutation System
Costume / Belt System
Mount / Pet System
Craft System
Domain System
Anti-Exp System
Wiki System
Multilanguage System
Shaman System
Info Mobs
Vote4Coins
Dungeons Reconnect
New Dungeons
New Mobs / Pets / Mounts
New Safebox
New Bonus PvM
New Potions
30000 Stacks Items
12 Inventories
5 New Events PvP
New EventsDog Mode System (For lag)

The Start
You start at lvl 1, and you obtain a PvM set which will help you
for the whole adventure. Additionally you get 5 mounts, a pet and
several varied items.
Evolution
There is a total of 10 PvP set (Tiers)
Maps



There are at the moment 14 diferent maps and 18 dungeons all filled with new and diverse enemies


Craft System
All craft in one window, which is connected with the inventory and the safebox.
We have a series of new recipes for potions, pets, mounts ...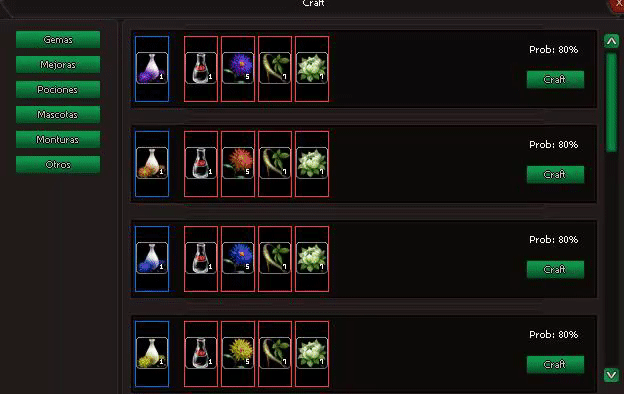 Safebox System
An orderly safebox, connected to the account, with which you can improve, deliver item, craft item ... without even having to open it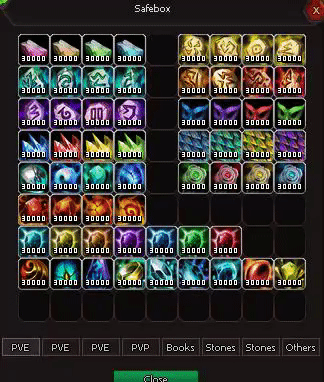 Shaman System
An assistant, which gives you auras, you can level up and evolve to gain greater power.
And much more but im to lazy to copy all ;D
For more info visit ;
ascyra.net/presentation/index.html
ascyra.net
IF you want to register and to help me in the process use this link, it has a referal system;
ascyra.net/registro&referido=189088
Post was edited 1 time, last by "SiLe_R" ().